3D-scans of churches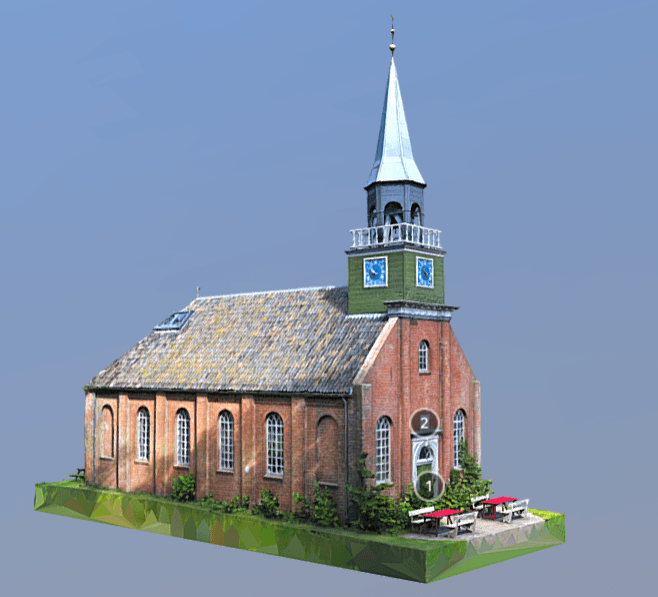 By Hedwig Hibma
Published on 16 August 2022
During an award ceremony, Indietopia won the Excellent Digital Idea contest, organised by Provincie Groningen. We'll make reconstructions of churches in Groningen, using photogrammetry, drone photo scanning, Meshroom and RealityCapture. 
▪️ Archiving churches; ▪️ Showcasing churches to promote tourism and cultural events; ▪️ Providing 3D-models for free to the public (open-source); ▪️ Monitoring damage and shifts in the churches' construction; ▪️ Enabling local businesses to make models for items such as soap and candles.
This
video
shows the church of Klein Wetsinge from all angles. It took 29 hours, 1507 photos, 37.3 million polygons and 81 parts to create the video. With the new hardware we hope to speed up the process.
Anyone can download the 3D-models of this project via Sketchfab. The format is compatible with common 3D software. All the textures are already connected to the models. New models will regularly be added by our team to Sketchfab.